SHOPS AND ESTABLISHMENT TO REMAIN OPEN FOR 24*7 FOR NEXT 3 YEARS IN TAMIL NADU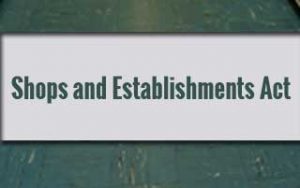 The State Government on Thursday issued an order permitting all the shops and establishments in Tamil Nadu to remain open 24×7, initially for a period of 3 years with certain conditions.
In exercise of the power conferred under Section 6 of Tamil Nadu Shops and Establishments Act, 1947, the Government of Tamil Nadu in  public interest permits all shops and establishments employing 10 or more employees to remain open for 24×7 on all days of the year, for a period of three years from the date of publication of this notification.
According to the Government Order, the employer shall not allow any person employed to work for more than 8 hours on any day and 48 hours in any week.
The Government Order also lays emphasis on "safety of women", it states that, women employee shall not be required to work beyond 8 pm on any day but after obtaining written consent shall allow to work between 8pm to 6am subject to adequate safety.
Transport arrangements shall be provided to women employees who work on a shift basis and notice shall be exhibited at the main entrance of the establishment indicating the availability of transport and employer shall also provide basic amenities including restroom, washroom and safety lockers for women employee.
The GO also directed the employer to set up an Internal Complaints Committee against sexual harassment of women under the Sexual Harassment of Women at Workplace (Prevention, Prohibition and Redressal) Act, 2013.
Every employee shall be given one day holiday in a week on rotational basis, and the employer required to exhibit details of employees who are on leave on daily basis in a conspicuous place in the establishment.
The order also warned of action against those employers who make employees work after their duty hours.
For more reference visit: https://vmlegalassociates.com/wp-content/uploads/amendments/20190606_(1)[1].pdf